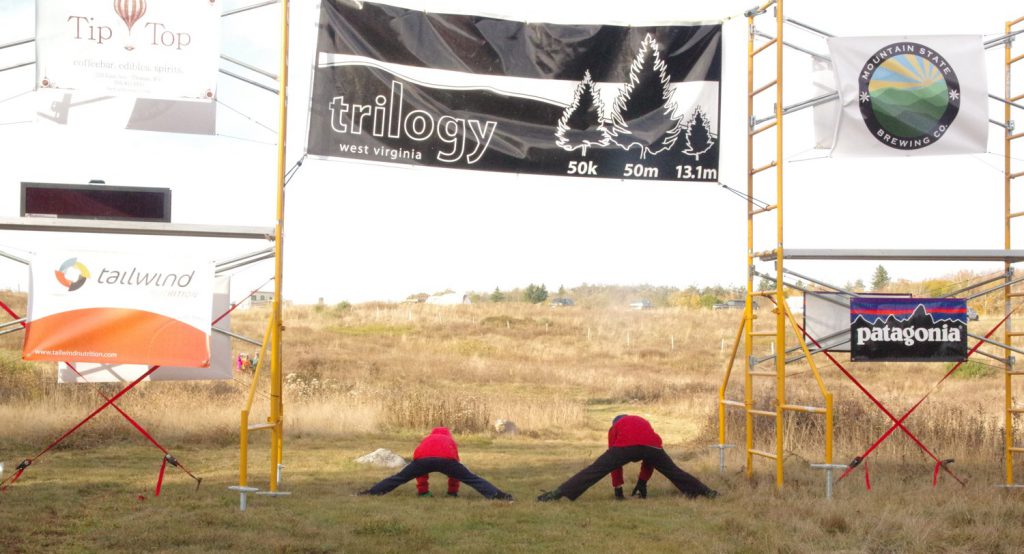 Lesson 1. It's good to know the RD.
I got some solid intel from Katie the night before the Race for the Hills Half Marathon, Day 3 of the West Virginia Trilogy series. I'd expected to have a pretty easy win, given that most of the runners had already been worn down by Day 1 50k and Day 2 50M. But the theme of 2019 is that every expectation I have is dead wrong. A group of road runners from Pittsburgh had just come to town. I knew Kate from the North Fork Trail FKT in May, a sub-3 hour marathoner. But apparently Laura was an Olympic Trials qualifier.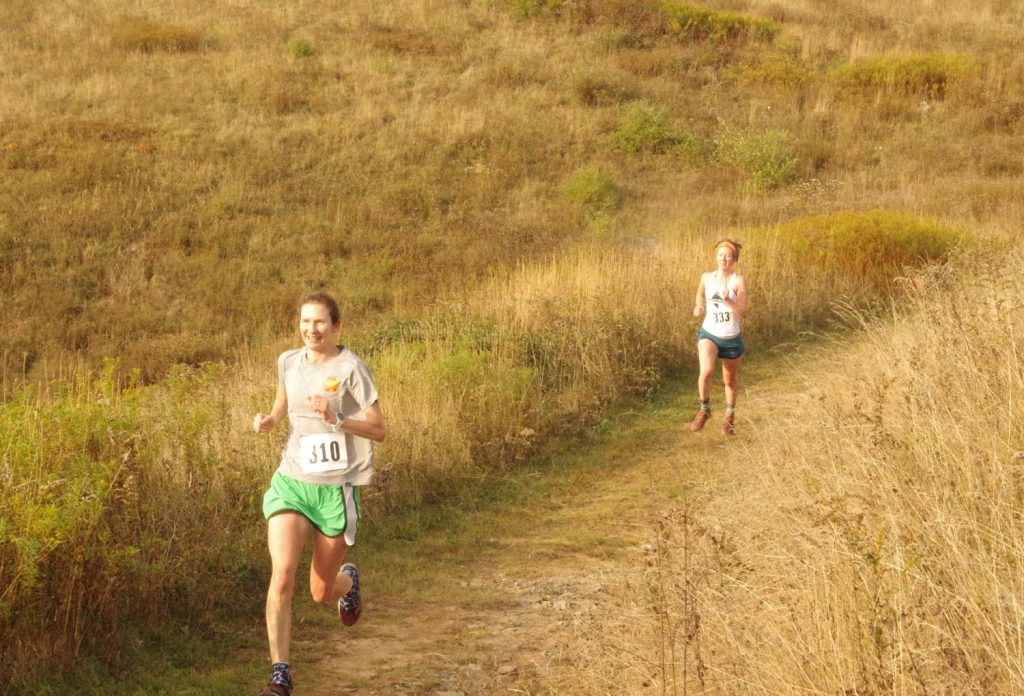 Lesson 2. Road speed is not the same as trail speed.
I'm not much of an ultra runner, but I'm tough to beat on short and mid-distance trail races. Over the last decade I've run at least 10 trail races in the 10-13 mile range and haven't lost yet: Women's Half (6 times), Dam Half (PA), Squirrelly Tail (PA)), EX2 Backyard Burn (2 times). I'm sure one of these days I've have a rough day or come across someone with a better combination of road and trail speed.
But not yet.
I couldn't decide if the Pittsburgh gang was going to win. They looked awfully quick in their little singlets and arm warmers. And my Achilles had been bothering me, which bode poorly on a tough course that ends with a steep mile climb up 'cardiac hill'.
Laura and I ran neck-and-neck for the first half of the race. But her little yelps confirmed my suspicion that she didn't run trails much. I got rolling in the middle, thanks to some monster downhills and well-placed cow barricades that were fun to jump over (Achilles be damned). In the end, I won by a mere 2 minutes. It was a stellar women's field, thanks to all the Pittsburgh gals, and the top three women finished 4-5-6 overall, all under the prior CR.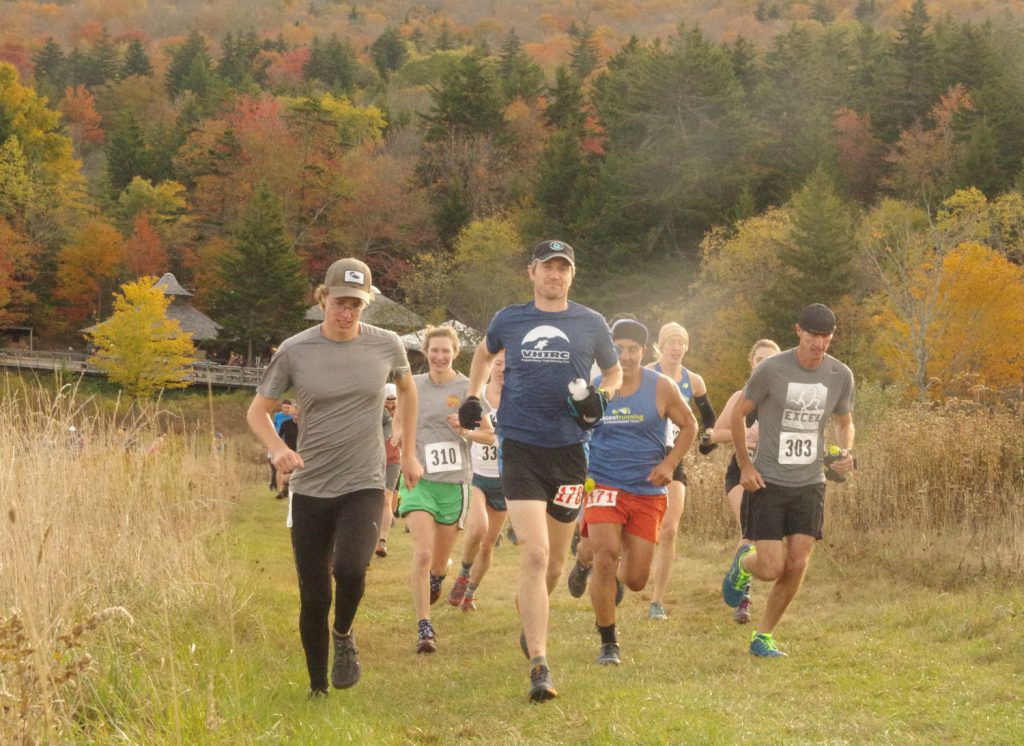 Trevor and I spent a good bit of the Trilogy after-party wondering out loud why Keith has never done Trilogy. We figured if we could explain just Keith, we could get at why as a whole the VHTRC has a blind spot for what is truly the premier trail running event of the fall in the mid-Atlantic region. Although maybe it's a good thing that Trilogy remains a best-kept secret.