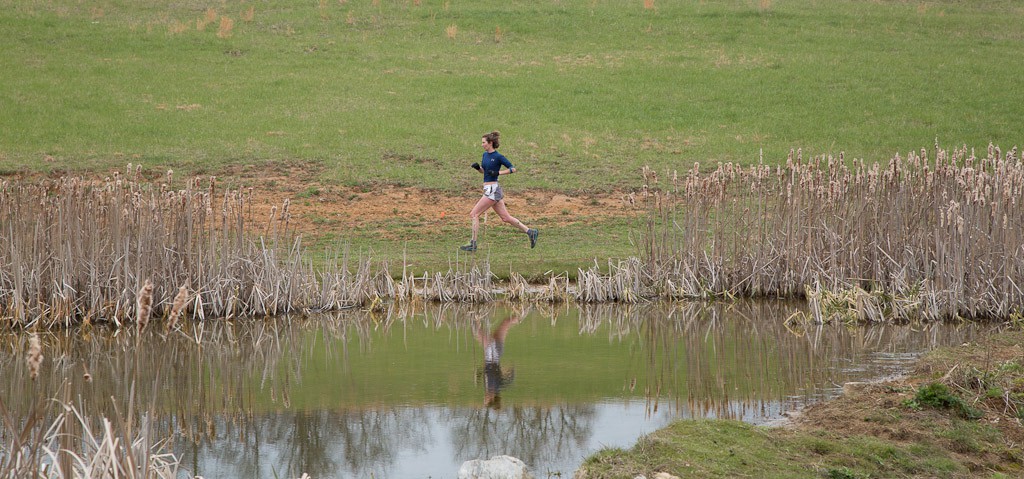 While most of the VHTRC was running Bull Run Run 50 or North Face 50mi/50k/marathon/half marathon on April 9th, a small renegade faction was in Shepherdstown, WV for what could be the most under-rated trail race in the area: Race for the Birds 5k/10k.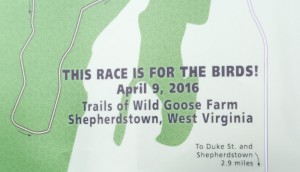 The last time we'd done the Race for the Birds was
in 2013
, when Doug and Kerry joined the Nelson clan for the famed tradition.  But in January 2014 my parents' vacation house in Shepherdstown burned to the ground (cause unknown).  They quickly set upon building a new house, but not quite in time for
last year's Lobsterfest,
 which was held in Chevy Chase.  So this year we braved the dire weather forecasts (snow in April?) to make a triumphant return to the Race for the Birds in Shepherdstown, WV.   While BRR and North Face apparently got drenched with freezing rain, we had clear conditions in Shepherdstown and R4B was delightful.  Even Momma Jill admitted the weather was 'fine'.