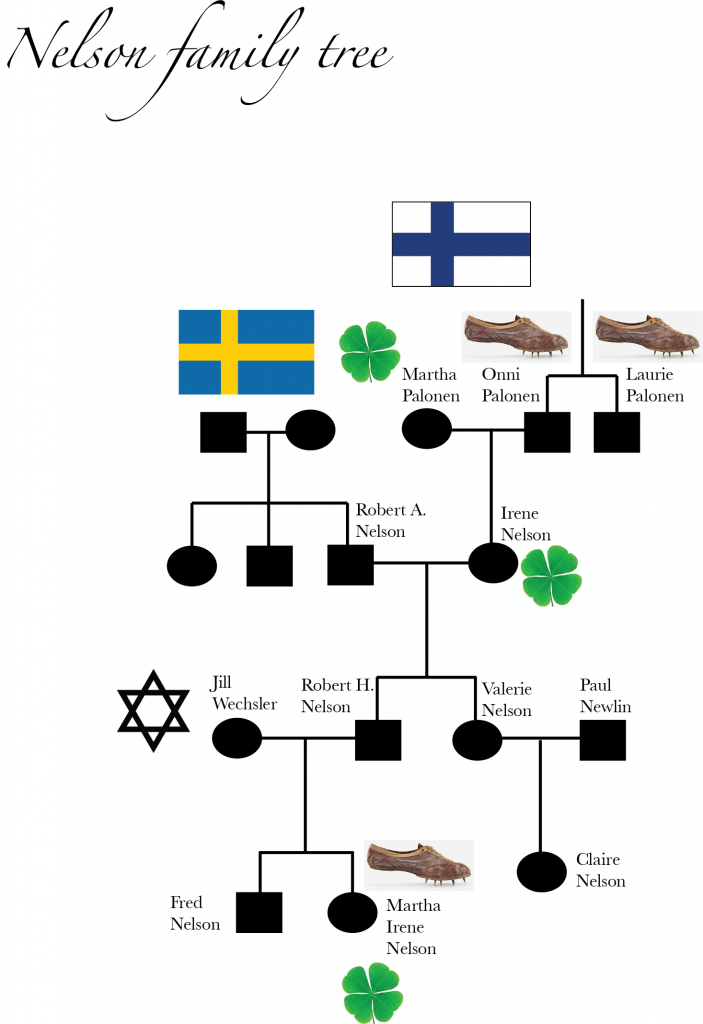 Heredity is a curious thing.  At a very young age I started finding four-leaf clovers.  Hundreds of them.  On the playing field, in the back yard, between at-bats.  From March to November, it was open season on clovers.  Strangely enough, this little quirk of mine turned out to be another resemblance with my Finnish namesakes.  My paternal grandmother Irene and paternal great-grandmother Martha were both avid cooks, and the pages of their cookbooks were filled with the dried four-leaf clovers they had collected over the years.
For me, every March is a trial in patience.  All around me, spring seems to be kicking off.  There's the equinox, the end of daylight savings time, cherry blossoms, opening day pitches.  But I grow restless as the March days spike from the balmy 70s to the frigid 30s, and my spring doesn't officially begin until I spot the year's first four-leaf clover.  After what seemed like an agonizingly long wait this March, spring finally sprung on Saturday, March 26th.  Aaron and I were taking a little post-run stroll in the Tregaron conservancy across the street when I found four little four-leafers on the grassy hill.
I had put concerted effort earlier that week into organizing the morning's fun little group run with Keith and Trevor.  Aaron and I hadn't run with Keith in an awfully long time, and the previous week had been an epic failure in trying to herd cats, but sometimes you just have to put your head down and steamroll through the inertia.  More than anything else I do — publishing papers, winning races — I tend to feel like the world smiles brightest when I take the effort to herd cats, whether it's for SnowShoeFest, or LobsterFest, or just a simple little group run.  So I considered it no coincidence that I found my first clover of the year on the very same morning that I organized the best group run since Birthday Hats.
After a long dormant winter, the clover is like a defibrillator that gets my heart thumping again.  The clover is not just a mark of spring bursting through the earth, quite literally.  I feel the lines of generations of ancestors coursing through my veins.  Ancestors who persevered through dark and trying times — war and illness and loss — with grace and grit.  Martha Palonen lived to be 100, surviving her solo trip from Finland to Ellis Island at age 16, the 1918 Spanish flu (which infected her), the death of her husband (the Finnish miler who died of tuberculosis), and being a single mother during the Great Depression.  Our current world can seem so dark at times, so steeped in suffering and willful ignorance and what can only be understood as pure evil.  But every time I pluck a clover, I remember the implacable cheer in Irene's twinkly blue eyes, a constant counterweight to her curmudgeonly husband.  And the way I watched as a child with wide eyes as my great-grandmother Martha's 80-year old biceps would pound ten-pound balls of dough into submission, making the world's best chocolate chip cookies, brushing aside dried clovers from the pages of her cookbooks.  Gazing at the little clover, happiness seems stupidly clear.