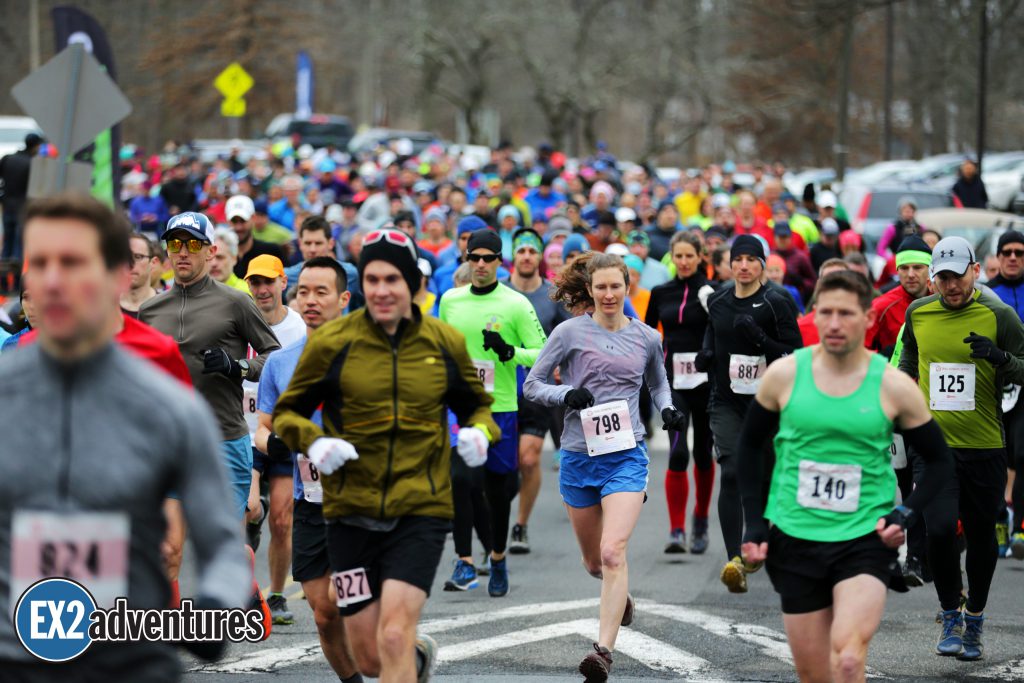 Backyard Burn Spring Series #1
Wakefield Park, VA / March 3, 2019
Aaron and I had been off the scene for a while now (Lyme disease, pregnancy, etc.). We're Old Timers (Aaron was running the Backyard Burns when they started 16 years ago) and people don't really know who we are anymore. But we won races three weekends in a row (Squirrelly Tail, Hashawa Hills, Backyard Burn). Sure, they're dinky races. But it feels like we're coming back.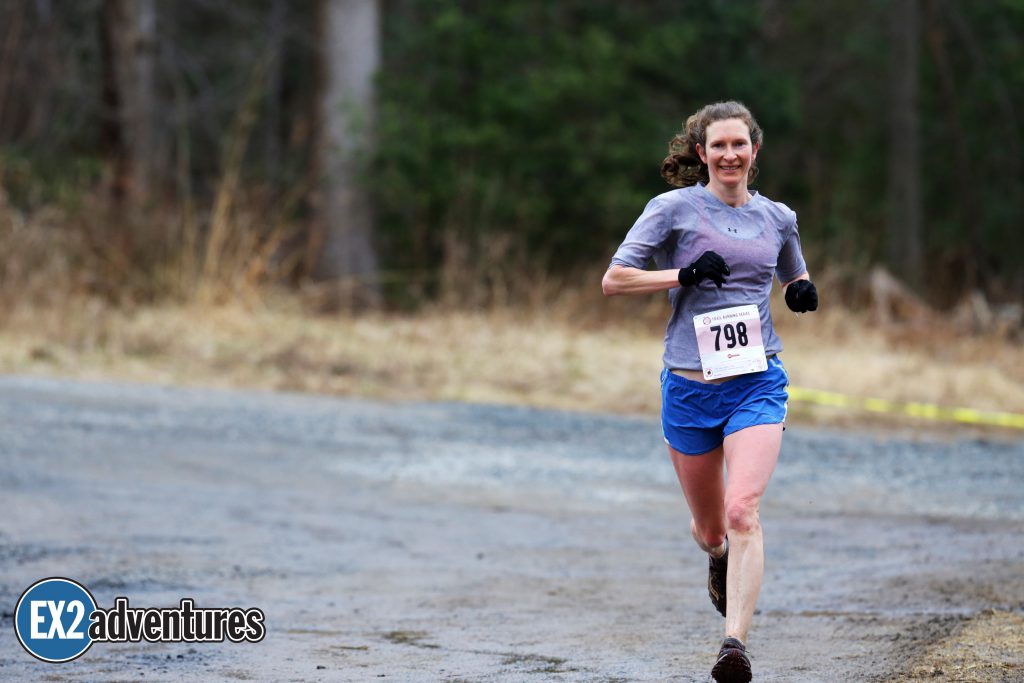 Seneca Greenway Marathon/50k was offered the same weekend and I would have opted for that if it hadn't been so damn long. There's really a dearth of short trail races in the DC area (Keith, baby, don't get me started on how bad VHTRC drops the ball here. For some reason VHTRC is fixated on ultras and only dabbles in non-ultras for one day a year. And the Women's Half Marathon only exists because dear Clapper needed more chicks in the club). I got a 7-month baby and I'm just barely running 40 miles a week, so 10 miles is more my speed these days.
The BYB 5-mile and 10-mile races started together, which is logistically easier but kind of terrible for the 10-milers who get sucked into running too fast. I knew this would be an issue, and went out real conservative. Even still, at mile 2 I passed the leading woman (but let her know I was doing 10 and she was still winning the 5-mile race). At mile 5 I passed a guy who cautioned me to 'Save something for the second loop.'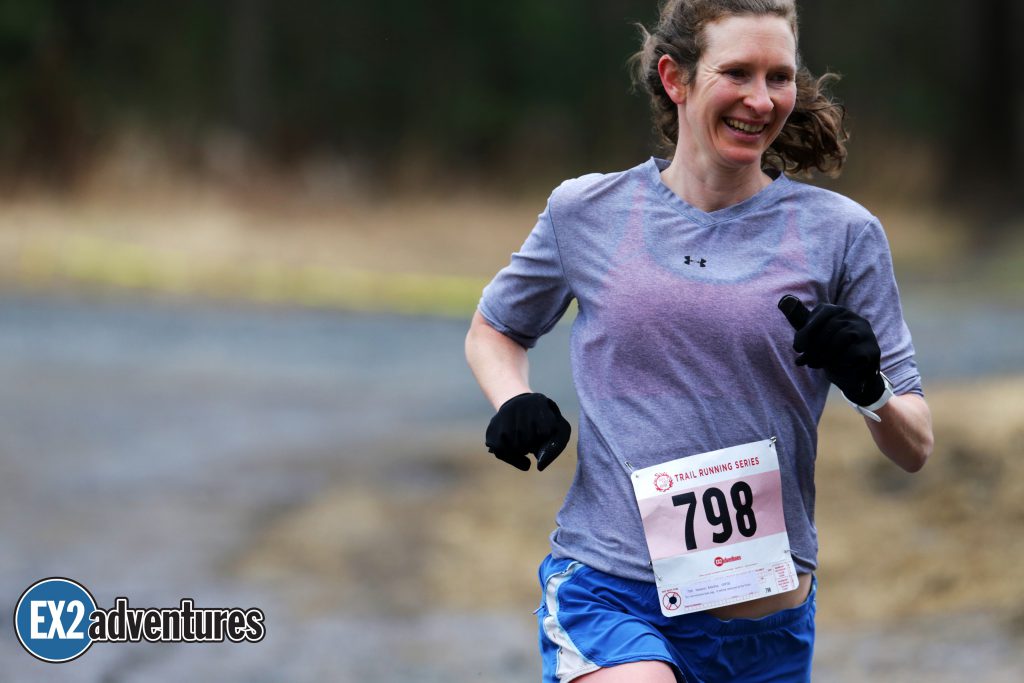 I'd saved plenty, thank you, and splashed through the mud puddles chasing down Chris Moore. The Wakefield trails are real ankle-breakers, twisty and muddy. Brady turned an ankle bad, giving me a chance at the end to make some ground on him. I'd never met Brady, but gleaned from what I knew that he had to be the guy in the ass-tight grey man-pri pants on the start line.

I finished 6th overall. I met my definition for 'crushing' a race. Sure helped that Sheila had done Catawba the day before.
[1st place man] – [my time} < [my time] – [second place woman]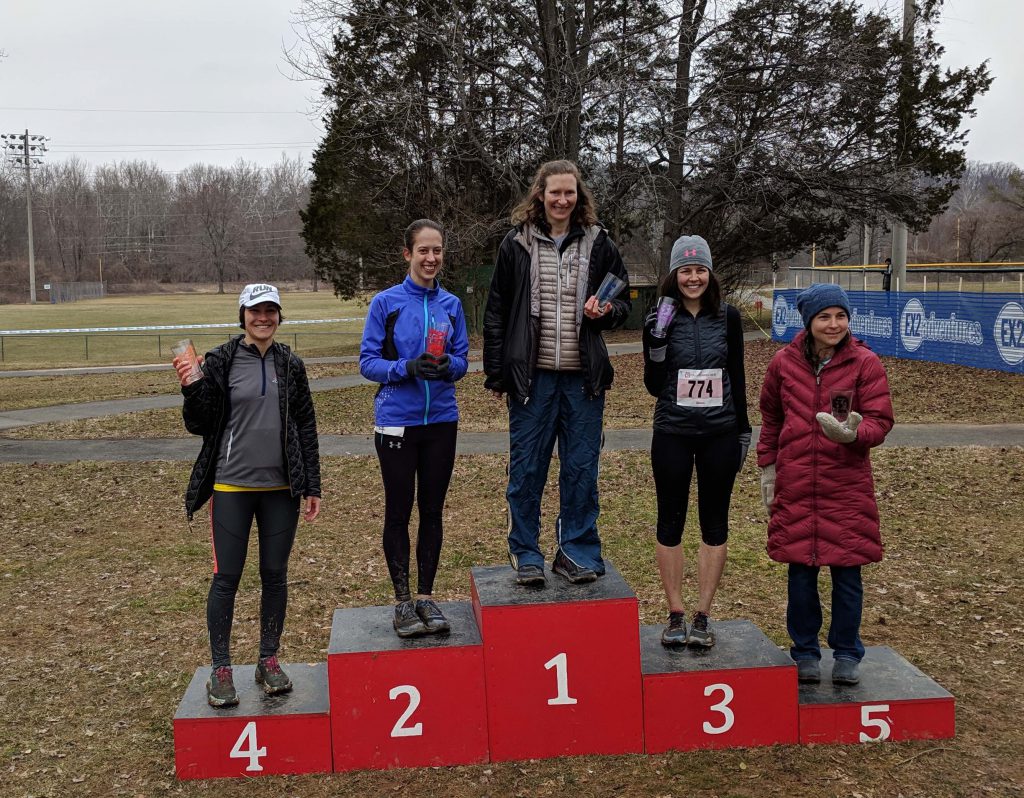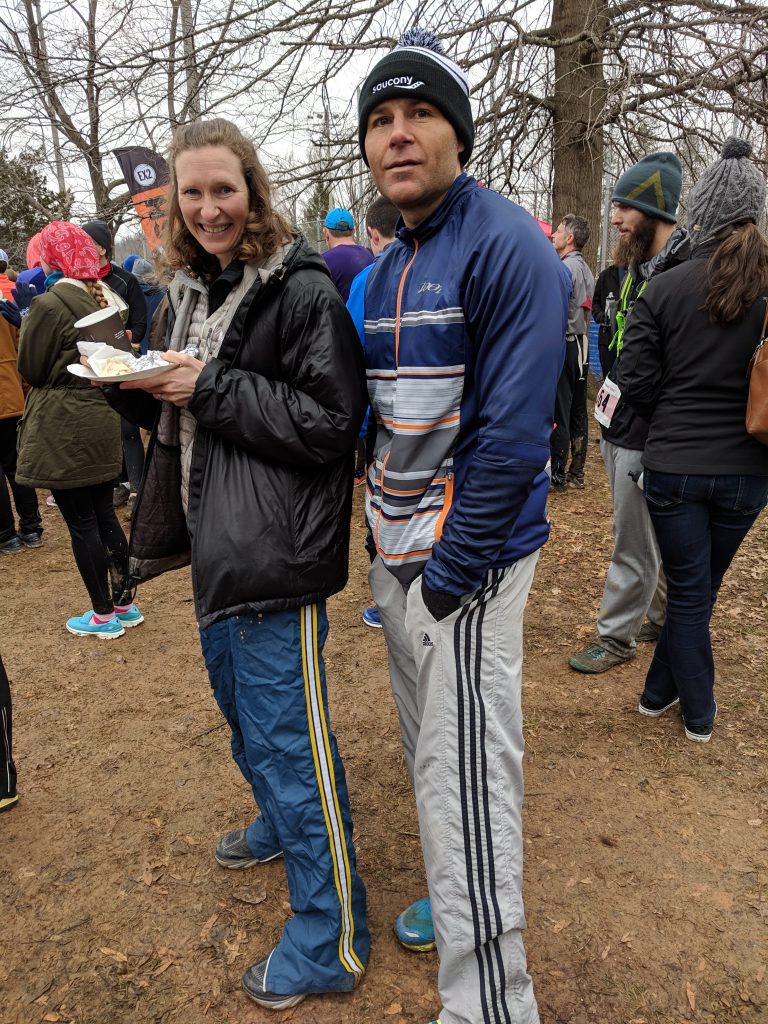 There are rumors that runners get a bump in performance after having a baby. My verdict? It's a real mixed bag. Your life is totally upended after having a baby, and some of those changes are an asset for running and some are a hindrance. On the pro side, I think being high-on-life happy new parents gives you some extra lift. As a historically undisciplined person, being a new parent has also forced me to be organized and efficient in a way I never was before (hello, 6am baby alarm!). Suddenly, I accept wearing a watch and tracking miles. After going through the physical demands of pregnancy and labor, you also really appreciate your body and the pure thrill of being able to run again.
There are a lot of cons, though. Suddenly you have very little time for yourself and for basic body maintenance (stretching, exercises, etc.). Long runs require crazy pre-planning. I barely get to pilates anymore. Less sleep and more overall stress also can take the legs out of a runner. My approach is to accept these constraints and be conservative, not ask for too much too soon. Sure, everyone's going to be going farther than you, and do bigger miles and higher mountains. And that's fine for now — cut yourself some slack. Adapt, do what you can manage — and have fun!