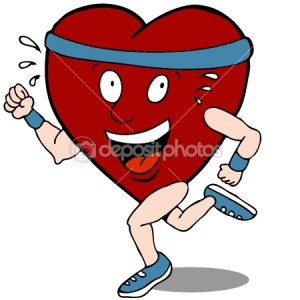 In an effort to help Paul P. who emailed me this morning in his quest for a shiny spandex runner romance, I'm pasting the contents of the message below.  If any of you have info on this mysterious woman (maybe she Paul Ryaned her marathon time to him), lend a brother a hand!  Why Paulie here was running on a highway like Shady Grove Road last night (I always see joggers running on the least attractive roadsides), and why he didn't use the Baltimore Marathon's extensive collection of marathon photos, well I guess I'll never find out.
And yes, my alibi is correct: Aaron and I spent our Friday evening in the company of Neil Young and Crazy Horse.  I could write my review of the experience here, but honestly, Mr Young deserves better than to be clumped in with Mr Paulie here.
Also, for the record I ran yesterday in Glover Park and running through Dumbarton Oaks I passed a outing of children from the nearby British School.  As they stepped aside to let me run by one of the little uniformed boys shouted out to me in his thick British accent, 'Good morning!  Happy jogging!'  Seriously, next time I see you on the trail I'm using that awesome line.
Hi Paul,
I'm sorry, I was at the Neil Young concert last night at the Patriot Center, not running on Shady Grove Road.  But I hope you find your runner friend!
Martha
________________________________________
Sent: Friday, November 30, 2012 8:18 PM
To: Nelson, Martha (NIH/FIC) [V]
Subject: running in gaithersburg friday night 11/30
Sorry to bother….hope this isn't too creepy…..but I was wondering if you the young lady I ran into and ran a couples miles with on shady grove rd on Friday evening., 11/30  The reason I ask is I run 99% of the time by myself….this person said she did Baltimore in 3:44….and that's how I guessed your name…there were no Gaithersburg women in 3:44…but you popped up as being close to age and the 3:44 time….I did Baltimore in 3:48…I thought we were about on the same level. If this you I was wondering if you would be interested in getting together for some long runs on the weekend, maybe meet at the StarBucks at Muddy branch….on the loops we discussed toward Darnstown.
Any way…I know this is weird…if you are not the women I ran with…or if you are her and think this is to weird I understand……and will not write to you again…..if I don't hear back from you.
Thanks,
Paul P